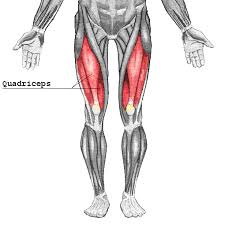 Muscle wasting of the upper thigh can be the result of a number of different medical problems. Thigh muscle shrinking can occur from lack of use, severe weight loss and malnutrition or can be the result of a nerve injury from trauma or other neurologic  disorders. One cause of thigh muscle wasting can be from HIV infection and the development of a full blown presentation of AIDS. The pharmacologic treatment of AIDS through retroviral therapy can create a series of well known body wasting and lipodystrophic problems. One such effect of the AIDS-related cachexia is muscle loss or thinning of the lower extremities. While the contemporary treatment of muscle loss may be fat injection grafting, that is not an option in most AIDS patients. The alternative would be muscle implants. While numerous body implants exist for muscular enhancement, none exist for augmentation of the quadriceps or thigh region.
In the December 2013 issue of the Journal of Cosmetic Surgery an article was published entitled 'Quadriceps Implant: Cosmetic Improvement to the Anterior Thigh Region in a Patient Suffering From HIV Muscle Wasting'.  In this case report the authors describe a single patient with HIV induced muscle wasting who underwent quadriceps augmentation with a solid silicone implant. A custom-designed silicone thigh implant was placed through an incision in the anterior thigh beneath the fascia of the quadriceps muscle. outcome was reported as excellent at three months after surgery.
Because of HIV and the medications used to treat it, a patient may suffer from wasting in the legs and placement of a soft solid silicone implant can help improve the cosmetic appearance of the anterior thigh/quadriceps region. Putting the implant beneath the fascia of the muscle is common practice for any body implant and the thigh muscles woud be no exception. While this is just a single case report (one patient) and the follow-up is short, the use of implants in the anterior thigh for cosmetic augmentation could have application beyond HIV thigh muscle wasting.
Dr. Barry Eppley
Indianapolis, Indiana
Tags: body implants, dr barry eppley, indianapolis, muscle implants, quadriceps implants, thigh implants