Lip augmentation is a popular facial filling procedure that has been done by a wide variety of materials. Synthetic fillers, fat injection and implants have all be done with well known advantages and disadvantages. The perfect lip augmentation material, however, remains elusive
Of all the known injectable fillers, fat has a high appeal but is the most vexing. Fat is a natural material that is unique to each patient and everyone has enough to harvest to do lip augmentation. But even in small volume placements like the lips, its retention and survival is far from assured. In fact, substantial clinical experience has shown that the lips actually have one of the lower rates of fat grafting success on the face. Whether that is due to high motion activity of the lips or their lack of much native fat tissue is unknown.
The donor site for lip fat injections has been harvested from just about every body donor site imaginable. No one knows if the donor source of fat grafting affects how well the fat graft takes although it is hard to imagine that it does not play some role albeit even if it is a minor one.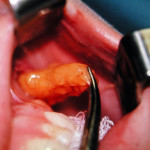 One donor source for injectable fat grafting that has not been previously described is that of the buccal fat pad. There is more than enough fat in the buccal fat pads for transfer into the lips. But buccal fat pad harvesting should not be routinuely done due to potential undesired aesthetic tradeoffs of facial hollowing that could occur in many patients. But for those patients with rounder faces that desire facial slimming, a buccal lipectomy can be aesthetically beneficial.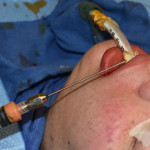 Harvested buccal fat pads can be pass back and forth to create an injectate that can easily be injected through a small blunt-tipped cannula. And for the buccal lipectomy patient who also desires lip augmentation this can be a superb method of fat recycling/redistribution.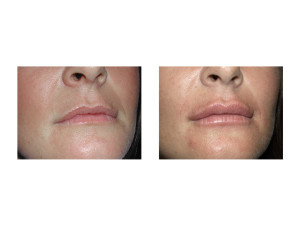 Does fat from the buccal fat pads survive better than other donor sites. The fat is clearly different in being encapsulated and with much larger globules. It is tempting to hypothesize that it survives better than subcutaneous fat, and I suspect that it does, but it remains to be scientifically proven.
Dr. Barry Eppley
Indianapolis, Indiana
Tags: buccal lipectomy, dr barry eppley, indianapolis, lip augmentation, lip fat injections