Sunday, January 30th, 2011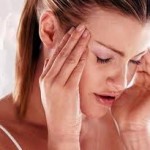 Migraines are a common and frequently disabling headache condition that can be drug-resistant or responds very poorly to them. Even in those that do respond, there are side effects to all drugs that for some are problematic. Surgical techniques for migraines have been developed that deactivate migraine trigger sites. For some patients, these surgical techniques can be life-changing. But an interesting and very relevant question that I get from my Indianapolis migraine patients who are having this surgery is…how long will the results of this surgery last? Does this offer just short-term relief or are the results more long lasting? 
Developed by plastic surgeons, a study published in the February 2011 Plastic and Reconstructive Surgery journal looked at the long-term effectiveness of this type of migraine surgery. Nearly one hundred migraine patients were treated with surgery compared to twenty-five migraine patient volunteers in a prospective treatment study. Patients completed questionnaires before treatment and at one and five year follow-up. Treated patients received Botox to confirm the potential effectiveness of surgery and then went out to surgical deactivation if positive. Control patients received saline injections only. The comparative results were analyzed at one and five years.
Of the surgically treated patients, 88% of them experienced continued improvement in their migraine symptoms after five years. Nearly 30% had complete elimination of any further migraines while nearly 60% noticed a significant decrease. A little over 10% of the patients experienced no significant improvement. A few of the patients (10%) went on to have the release of additional trigger sites.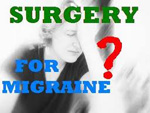 This landmark study done by the father of modern migraine surgery is significant in the annals of migraine headache therapies. The five year results provide strong evidence that surgical manipulation of one or more migraine trigger sites can either reduce or eliminate the frequency, duration and intensity of these headaches for a prolonged period of time. Given whom it was done by and the scientific analysis in which it was done by adds further credence to the meaning of this study.
This study provides data that allows one to provide good information about the effectiveness of migraine surgery to patients. First, it is not a magic cure-all and not every patient will be improved. But a near 90% level of some degree of symptom relief is reassuring that the surgery is worthwhile. Complete elimination of all migraine symptoms will not occur in most patients and should not be expected. Only about 1/3 of patients will have a near 'cure', most will have less frequent migraines that are less severe in intensity. Some patients will require additional trigger releases based on how many are done during the first surgery.
The deactivation of migraine trigger sites continues to prove that it can be effective at providing some patients a treatment that surpasses conventional drug therapy. Because of its relatively new development, there are many patients who would benefit from such migraine surgery that are unaware or uncertain of its effectiveness. Studies like this one provide clinical proof of what the early adopters of migraine surgery techniques are experiencing. 
Dr. Barry Eppley
Indianapolis, Indiana