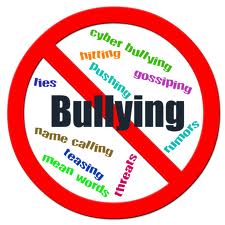 Bullying for school age children and teenagers has reached unprecented awareness recently. While it is a social phenomenon that has gone on forever, many recent examples of internet intimidations and even suicides has made it newsworthy of late. The recent movie release "Bully' has brought an awareness particularly to adults that brings back unfortunate memories for many and is perhaps why the movie has appeal to more than just those in school. Unlike days of old when bullying may have been limited to school time, there is nowhere to hide in today's internet and smartphone age.
While bullying occurs for many reasons, physical deformities and differences are a frequent source. It is one thing when a child and teenager know that they are structurally different, but it reaches a malicious and psychosocial altering situation when it is brought to public attention. Whether it is a big nose, ears that stick out or breasts that are too large, such visually apparent features can be a source of torment and intimidation.
Is plastic surgery a solution for bullying when these physical conditions exist? Before bullying reached its current awareness, such plastic surgery procedures have been done for a long time for those children and teenagers whose self-images were affected by them. There is no question that such operations as rhinoplasty, otoplasty, congenital facial deformity surgery (e.g., cleft lip and palate) and breast reduction have psychologically helped many young patients. I have seen and been told by parents of patients that they have become less introverted and shy after their plastic surgery. I can often see it in their eyes and facial expressions that they are feeling better about themselves.
But that does not make plastic surgery a solution for bullying? You can change the physical deformity but you can't change their social circumstances. Plastic surgery is but one tool, one aspect of the therapy so to speak, in bullying management for the physically affected. In the properly selected patient who has parental support and permission, plastic surgery correction can make an invaluable contribubtion.
This should not be confused with other plastic surgery procedures that do not correct a physical deformity but are done in an effort to alter one's natural, albeit not desired, body shape. These would be so-called efforts to make one look more thin or shapely. Or to help one have a body that is more like that of some celebrity or model. Breast augmentation and liposuction, while a personal decision for adults, are not what I would consider important self-image surgeries for younger patients to help them escape bullying or criticisms from their peers.
Dr. Barry Eppley
Indianapolis, Indiana
Tags: breast reduction, bullying, dr barry eppley, indianapolis, otoplasty, plastic surgery, rhinoplasty, teenage plastic surgery