On April 25, 2018, Real Self presented the 8th Annual RealSelf 100 which recognizes leading doctors of aesthetic medicine and surgery (Plastic Surgeons, Dermatologists, and Aesthetic Physicians) for their ongoing commitment to patient education and high patient ratings for services provided. According to their CEO The RealSelf 100 recognizes committed medical professionals who are leaders in patient education to empower patients to make better decisions about a wide variety of aesthetic treatments and surgeries.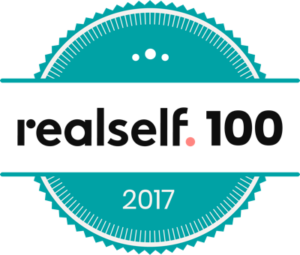 Known as the Real Self 100, these doctors represent less than .5% of the 20,000 medical professionals in the Real Self community but yet collectively contributed 100,000 answers to patient inquiries last year. In addition, the Real Self honorees are also selected on a variety of other criteria including the number of before and after surgery pictures and the quantity and quality of patient reviews.
For 2017 Dr Barry Eppley, board-certified plastic surgeon in Indianapolis Indiana, was once again sleeted for the Real Self 100 for the fifth year in a row.
For those unfamiliar with Real Self, it is the largest online community and marketplace for patients considering non-surgical and surgical aesthetic procedures to learn about various treatments as well as share their treatment experiences and outcomes. With millions of pictures and physician answers to direct patient questions, Real Self attracts over 10 million visitors each month