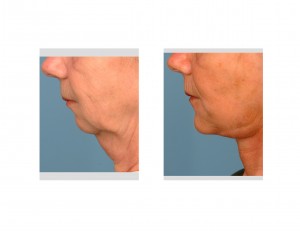 One of the common questions I hear from patients, usually as an internet or e-mail inquiry, is whether they are too old for a particular procedure. This is usually a facial procedure rather than one on the body as the interest of patients over 65 is largely towards appearance concerns above the shoulders. They also can develop numerous medical problems with their bodies, such as joint degeneration and other diseases, and they are often content to cover body issues with clothes rather than surgical modification.
In the May 2011 issue of Plastic and Reconstructive Surgery, a new study reported on whether patients who have facial surgery over age 65 has more risks and complications. From the Cleveland Clinic, over 200 women who had facelift surgery were studied over three years. Two-thirds (148) of the patients were younger than age 65 and one-third (68) were older. They were studied for postoperative complications. The older group was found to have no increased rate of complications from the surgery than the younger patients.
Given than over 10 percent of the U.S. population is older than 65, this is welcome and reassuring news. Facelift surgery is commonly believed to be more risky in elderly patients and poses greater medical risks. When properly screened for medical issues, however, patients over age 65 were shown to have no statistically increased number of complications. The key is presurgical medical screening and to exclude those patients who have certain medical issues like significant heart disease, diabetes and other conditions that may predispose to excessive bleeding or wound healing problems.

Age alone is not the most important criteria for safe facelift surgery. It is but one issue and the patient's baseline medical condition is more important. I have performed a facelift on a lady at age 83 and a direct necklift on a man 92 years of age. Both did well after surgery and recovered and healed no differently than those who were decades younger. It is also important to keep the extent of the operation in perspective and to no make it any longer than aesthetically necessary. Once over age 65, and particularly age 70, facelift surgery should focus on what will produce a good aesthetic result in a reasonable amount of operative time. It is not important, and may be medically imprudent, to try and get rid of every wrinkle and area of loose skin if it significantly adds to operative time.
Dr. Barry Eppley
Indianapolis, Indiana