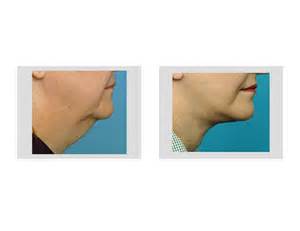 Fat in the neck is one of the major contributors to its shape. Large amounts of fat create full and/or droopy necks and work against a pleasing neck angle and profile. As a result, the removal of fat is part of just about every neck contouring procedure from liposuction to necklifts. The neck is usually defatted by liposuction at the supraplatysmal level but may also undergo direct excision at the subplastymal level in other neck contouring operations. (e.g., submentoplasty)
In the quest for optimal neck contouring and maximal fat removal, it is helpful to know where the fat compartments are in the neck and their contributions to the overall fat volume. This would help to understand what type of neck changes can be done and what procedures may be needed to fo them.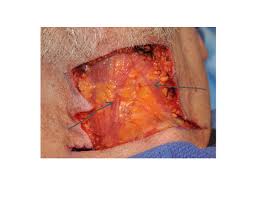 In the May 2014 issue of the Aesthetic Surgery Journal, a study was published entitled ' Defining the Fat Compartments in the Neck – A Cadaveric Study'. In this study the anatomic compartments of the neck and their quantity and relationships were evaluated in cadaver heads by dissection. Supraplatysmal fat was found between the skin and the platysma muscle, and it was divided into suprahyoid and infrahyoid fat. Subplatysmal fat was found deep to the platysma and between the inner edges of the anterior digastric in the midline ad was also divided into suprahyoid and infrahyoid compartments. Lastly, the very deep fat below the anterior digastric muscles was identified as its own compartment.
Their findings shows that roughly 50% of the fat in the neck was in the supraplastysmal space. The subplatysmal fat accounted for roughly 25% and the remaining 25% was around the submandibular gland. The very deep fat was minute, accounting for only 1% of all neck fat.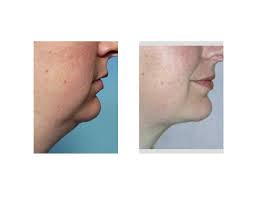 What this study shows is that the most commonly treated area of the neck for fat removal done by liposuction is the supraplatysmal space…and this accounts for only half of all neck fat. This means that many patients may not be able to achieve optimal neck contours with liposuction alone. In some cases the subplatysmal neck fat needs to be removed for a more significant neck contour improvement.
Dr. Barry Eppley
Indianapolis, Indiana