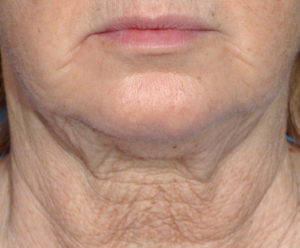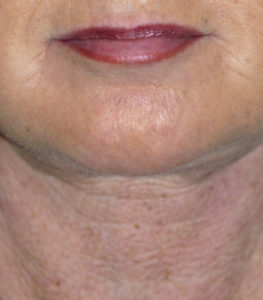 The aging process affects the neck like the rest of the face in similar fashion with the development of loose skin and wrinkles due ti loss of collagen and the skin's elasticty. Unlike the face such wrinkle lines are long and in a horizontal orientation developing perpendicular to the action of the platysma muscle. Treatment options consist of either a lower facelift (which can only provide improvement in the upper neck lines), Botox injections (which is only effective on dynamic neck lines) and injectable fillers which offer volumetric enhancement.
In the February 2020 issue of the journal Plastic and Reconstructve Surgery an article was published on this topic entitled 'Mechanical Micronization of Lipoaspirates for the Treatment of Horizontal Neck Lines'. In this paper the authors report on their experience in treating horizontal neck lines in twenty-eight females with either injections of stromal vascular fraction (SVF) gel or Botox injections. Their technique consisted of SVF gel injections subcutaneously along the neck lines followed by intracutaneous injections at 0.5cm apart along the neck lines. The Botox injections were placed 1.5cms apart with 2units per injection site. Patients had their wrinkles classified by the Fitzpatrick classification system.
Their results showed that in patients with type II neck wrinkles (minimal jowls, mild skin laxity and mild neck wrinkles) both Botox and SVF gel resulted in similar improvements in the first three months. In patients with type III and IV neck wrinkles (moderate to deep neck wrinkles, more significant jowls and skin laxity), SVF gel resulted in better improvement than Botox. Limited histologic assessment showed some increased collagen of the neck wrinkles in an SVF gel-treated patient.
The use of various forms of fat for injection into neck wrinkles is not new. In this study the fat preparation is SVF gel, which is a nanofat extract, which injected into neck wrinkles is a new technique. Because of its very thin liquid nature, it is injected through small needle, but it is not a volumetric filler like many fat-derived preparations are. SVF gel is generally done to provide skin quality improvement  due to its regenerative cells.
In looking at most of their presented results the improvement would best be described as modest. Perhaps over time with repeated treatments the results would be more substantial.
Dr. Barry Eppley
Indianapolis, Indiana