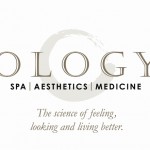 A Hospital-Based Spa – Integrating East and West
The past 10 years has seen a paradigm shift in plastic surgery with a large number of non-surgical office-based procedures for producing cosmetic changes. Botox, injectable fillers, LipoDissolve injections, light therapies, etc. have resulted in more office visits than any number of surgeries that could be performed. No longer is the plastic surgeon just a once-in-a-lifetime visit for simply having surgery. A visit to the plastic surgeon's office today is done much more frequently…and usually not for surgery. This phenomenon, combined with an overall wellness or holistic approach to medicine, has created a unique opportunity to integrate or synergize all of these therapies and treatments in a single practice setting.
I created this change in 2004 to my practice by establishing the Ology Spa concept here in Indianapolis. It is a hospital-based spa practice concept that provides comprehensive plastic surgery and medical skin care (western medicine) with massage therapy, acupuncture, and other ayurvedic therapies (eastern medicine). Besides combining these therapies, the facilities were placed in newly-built suburban hospitals in the Indiana University Health System. The spa facilities were created, built, and treatment protocols established by my expert Director and co-owner, Andrea Bradley-Stutz, whose vision and tireless devotion to the concept are largely responsible for the wonderful facilities and services that we have today. With two locations at IU Health Hospitals in Avon Indiana and in Carmel Indiana, we provide care and services to not only those communities but to a large radius extending both into the city and out to Indiana's western and northern borders.
It has been a wonderful addition/integration to my plastic surgery practice. My patients can enjoy the tremendous skills of our medical aestheticians and massage therapists both before or after surgery, simply come in to relax and enjoy the soothing ayurvedic therapies, receive an organic manicure or pedicure, or receive acupuncture treatments for the treatment of chronic pain, to lose weight, or stop smoking. This is truly one stop shopping for all of your wellness and beauty needs!
Dr Barry Eppley
Indianapolis, Indiana