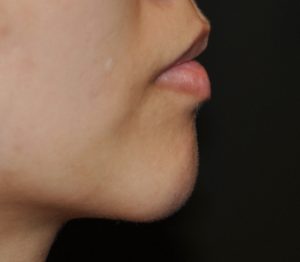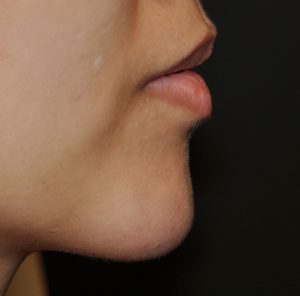 Enhancing the lower third of the face through an augmentation effect helps correct congenital underdevelopment/asymmetries as well as age-related changes. While once the exclusive domain of implants, injectable fillers today offer patients an immediate chin and jawline change in a non-surgical manner. While it can be debated whether the augmentation effects are the same or as profound as that of implants placed down at the bone level, in the properly selected patient with the right amount of filler placed with good technique aesthetic improvements can be obtained. 
In the September 2021 issue of Aesthetic Plastic Surgery an article on this topic was published entitled 'Nonsurgical Redefinition of the Chin and Jawline of Younger Adults With a Hyaluronic Acid Filler: Results Evaluated With a Grid System Approach.' In this paper the authors used a highly cohesive injectable filler (VYC-25L) to augment the chin and jawlines of thirty (30) patients and assessed the outcomes with a standard grid-based approach (horizontal and vertical lines) of their before and after pictures.
The average volume of injectable filler used was around 4mls. (4 syringes) Using the 5-point Global Aesthetic Improvement sale, the vast majority of the patients (97%, 29/30) felt that had significant improvement in the prominence of the lower third of their face. The transient post-injection adverse sequelae were swelling (half the patients) and bruising. (1/5 of the patients) No significant medical complications occurred. (infection, numbness, skin discoloration)
The use of injectable fillers for facial bone augmentations continues to evolve with the use of higher G prime fillers. These increased cohesive fillers provide a better push on the overlying soft tissues which is needed in particular for chin and jawline augmentation. This study adds further support to their effectiveness and safety. While not providing a long-term solution to lower facial augmentation needs, such injectable fillers offer patients an immediate augmentation effect which can fulfill shorter term aesthetic goals.
Dr. Barry Eppley
Indianapolis, Indiana