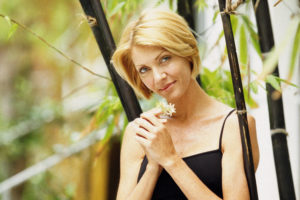 Overseas Plastic Surgery – Is It Safe?
I recently was asked to see a patient in a hospital emergency room to take out sutures from a facelift that she had done in Mexico. While she suffered no terrible complications, the cosmetic outcome was certainly not what I would have considered acceptable here in Indianapolis. The incisions were poorly placed around her ears and her hairline had been pulled up high into her temple area.
Seeing her brings to light a somewhat disturbing trend that is evident nationally, particularly in the southern border states, but is also prevalent on the internet as well. The number of patients going overseas for plastic surgery and the solicitation to do so on the internet, promoting low prices and a 'vacation-like' experience. Historically, going overseas for surgery is not new but has been done in the past to seek out operations or treatments that were not available in the U.S. This new overseas trend is solely based on discounted price.
Having traveled the world extensively and both met and operated with many international plastic and maxillofacial surgeons, I know there are many fine plastic surgeons around the world doing great work. However, in the interest of saving money, I am amazed how many people would naively disregard some of the basic tenets of choosing a plastic surgeon and surgery center. Important criteria such as board-certification, professional reputation, and the quality and track record of the facility where surgery will be performed can not possibly be assessed without a prior visit or consultation. But these issues aside, overseas surgery brings up several extremely relevant issues that most patients have not even thought of:
1) What happens in the event of a surgical complication? Who is going to take care of it? Fortunately, in elective plastic surgery, this is usually a postoperative problem so you would be home by then. Who would you go to locally? And any plastic surgeon seeing you here is not going to take of for free a complication from someone else's surgery.
2) In the event of a complication during or right after surgery overseas, will your health insurance provide coverage in a foreign country? Does your health insurance policy extend beyond the U.S. borders?
3) Will you really be saving a large amount of money by going overseas? When you factor in the cost of air travel and local accommodations before and after your surgery, you may not find it such a bargain. Know all costs before proceeding. The 'sticker price' may not reflect all costs involved.
While saving money on plastic surgery overseas can be enticing, cosmetic surgery performed by an unqualified surgeon or in a setting that is not safe can risk your health and result in unappealing outcomes. Doing your research is never more important than when you leave the more highly regulated state of medical affairs and plastic surgery in the U.S.
Dr. Barry Eppley
Indianapolis, Indiana