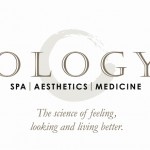 The Synergy of Plastic Surgery and Ology Spa Services at IU Health West Hospital In Avon, Indiana


Since 2004, I have opened and operated the initial location of the Ology Spa and my plastic surgery practice at the beautiful IU Health West Hospital in Avon, Indiana on the westside of Indianapolis. Because of its magnificent design and very unique and tranquil setting, it is worth saying a few words about IU Health WEst.
Located on Indianapolis' quiet west side, IU Health West Hospitak is a full-service 86-bed community-based hospital rooted in the history of excellence established by the IU Health hospital systems. IIU Health West Hospital offers a full range of patient care services – all delivered in their extraordinary Sanctuary of Healing environment designed to exceed patient's expectations of the typical hospital experience. It is a health care environment unlike any that I have seen before, a true merger of outstanding caregivers, state-of-the-art medical technology, and the soothing qualities of a natural and organic environment. IU Health West is build around a central submerged garden which is filled with plants, trees and stone indigenous to the state of Indiana. The interior of the hospital is very soothing lined with natural slate, wood, and limestone. Just upon entering, you already feel relaxed and comforted and you quickly realize this is not a 'typical' hospital. IU Health West has even launched a new program that is perfectly in union with its design and philosophy, The Integrative Medicine Center, offering alternative healing therapies. Reconstructive Plastic Surgery is most evident at IU Health West as part of the Breast Center for breast reconstruction and general plastic surgery problems.
The design of IU Health West and my Ology Spa facilities could not be more in synch. Ology spa's design incorporates natural elements, such as bamboo flooring, water fountains, and organic colors. The facility has ample space for spa treatment rooms, offering massage and medical skin care, as well as plastic surgery space for consultation and in-office treatments. Having both concepts in one facility, spa and plastic surgery, allows medical and cosmetic procedures to be done in a single location, enables a comprehensive approach to guest treatments before and after procedures, and allows higher-grade, more therapeutic skin and body product offerings.
Dr Barry Eppley
Indianapolis,  Indiana