The number of cosmetic procedures continues to increase every year. The latest statistics from the American Society of Plastic Surgeons (ASPS) for 2012 show that over 14 million cosmetic procedures were performed. While less than one-third of them were major surgical procedures, every cosmetic procedure no matter how minor has some level of risk. While the enthusiasm of undergoing a cosmetic change puts blinders on the potential downsides, risks and complications  these procedures still do exist.
Major medical complications from plastic surgery are, fortunately, very uncommon. But if a complication developed that required a visit to the emergency room or even hospitalization, would your medical insurance cover the cost? That is a good question and the answer is far from certain. Some medical insurances specifically exclude any coverage for problems that arise from cosmetic surgery procedures. Even if covered, the often high deductibles that may people may carry today could expose one to thousands of dollars of unexpected expenses.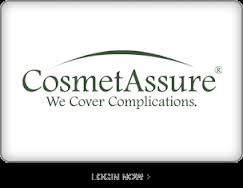 CosmetAssure is a company that offers an affordable option for cosmetic surgery patients to avoid the financial risks of unexpected after surgery complications. Endorsed by ASPS, it is risk insurance that is only offered through board-eligible and board-certified plastic surgeons to their patients. Patients may elect to purchase this option (enroll) prior to their elective cosmetic procedure. The following twenty-one major procedures are covered under the policy:
Abdominoplasty (tummy tuck)
Arm Contouring (brachioplasty)
Body Lifts
Breast Augmentation
Breast Augmentation Revision
Breast Lift
Breast Reduction
Brow Lift
Buttock Lift
Cheek Implants
Chin Augmentation/Chin Reduction/Jaw Implants
Eyelid Surgery (Blepharoplasty)
Facelift
Gynecomastia Reduction
Hair Transplantation
Labiaplasty
Laser Resurfacing
Liposuction
Otoplasty
Rhinoplasty
Thigh Lift
One of the major restrictions of the policy is that it covers complications which occur only within a 30 day period from the onset of the anesthesia for the procedure(s). This is usually when most medical complications will occur anyway. It covers medically necessary expenses from an unscheduled admission to a hospital, emergency room or surgery center. Such complications may include such problems as bleeding/hematoma, infection, wound dehiscence/complications and DVT. (deep vein thrombosis) It does not cover aesthetic concerns or dissatisfaction from the procedure(s).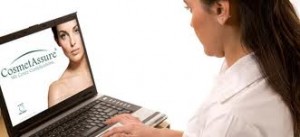 Somewhat similar to buying travel or trip insurance, this is low cost protection against the unlikely event of major medical problems from cosmetic surgery. Available now in all 50 states (and Puerto Rico), it is an option that prospective cosmetic surgery patients should be aware.
Dr. Barry Eppley
Indianapolis, Indiana