Cellulite is a well recognized aesthetic skin condition that occurs most commonly in women and involves the buttocks and thighs. The cottage cheese appearance is recognized today to be the result of compartmentalized fat hypertrophy and the contraction of dermal-fascial bands in the involved regions. New device based treatments continue to emerge for its treatment that either focus on fat reduction, fascial release or both.

Exilis is a monopolar radiofrequency device that is used to heat the skin, resulting in collagen remodeling and skin tightening. It was first introduced in early 2011 after FDA clearance for the treatment of loose skin and body contouring. It has proven to be a valuable non-surgical treatment for reducing loose skin and wrinkles on the face and body.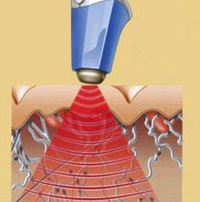 In February 2015 the FDA has approved the use of Exilis for the temporary reduction in the appearance of cellulite. Using a new treatment protocol that can effectively target the fat underneath cellulite involved skin that helps give it its dimple lumpy external appearance, temporary improvement in the appearance of the skin is obtained. It takes multiple treatments, usually four to six, spaced several weeks apart to get the full effect. Full results can take up to three months after treatment.
Exilis Elite joins a growing number of devices for cellulite that offers non-surgical treatments of an aesthetic problem that defies any universally effective solution.
Dr. Barry Eppley
Indianapolis, Indiana