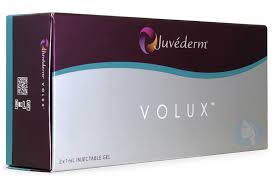 Injectable fillers continue to evolve and be developed for specific aesthetic facial applications. This is most recently illustrated with the introduction last year of Juvederm VOLUX. This new filler is a highly cross linked hyaluronic acid-based material (VYC-25L) that was developed for adding volume to the chin and the jawline. While a wide variety of injectable fillers have been used over the years for lower facial voluminization, some of which are not hyaluronic-acid based, a specific hyaluronic-based one has not previously existed.
In a clinical trial of less than one hundred patients and nineteen patients (119), the study was done to evaluate its safety and effectiveness in chin retrusion. In adults with chin retrusion (145°-165° glabella-subnasale-pogonion facial angle) were randomized (3:1) to receive Volux in the chin at study onset (treatment group) or 3 months later (control group). The primary effectiveness end point was the mean change in facial angle from baseline at Month 3. Safety assessments included injection site responses and any adverse events.
The study patients included ninety (90) patients in the treatment group and twenty-nine (29) patients in the control group. The mean change in facial angle from baseline at Month 3 was significantly greater in the treatment versus control group (difference: 2.51°; p < .0001). At three months after the injection, a high number of patients (95%) were satisfied with the results. At 18 months after the injection, two-thirds (62%) still felt like some filler remained present. Its effectiveness was also demonstrated by the number of patients with Global Aesthetic Improvement Scale scores and responses on FACE-Q Satisfaction and Psychological Well-Being Scales.The common injection site responses included temporary firmness, tenderness and swelling in the vast majority of the patients. No serious adverse events occurred.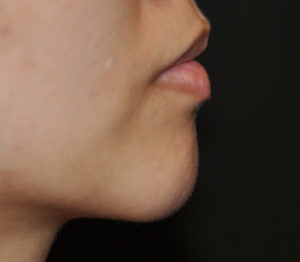 Juvederm VOLUX has clinically demonstrated a significantly improved glabella-subnasale-pogonion facial angle (chin augmentation effect) and was proven generally safe and well tolerated. Like all Juvederm products VOLUX contains lidocaine to help limit the discomfort from the injection treatment.
Dr. Barry Eppley
Indianapolis, Indiana