Silicone breast implants continue to evolve both in its external shell and the gel that resides inside it. The silicone gel has become far less like the liquid it originally was many years ago. The silicone has become more firm or cohesive through increased crosslinking of the silicon molecules. The urban term for these newer type of breast devices is known as 'gummy bear breast implants'. But the manufacturers of them use the term 'highly cohesive' or more form stable.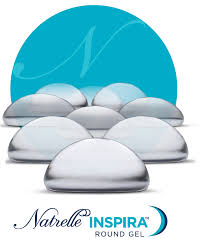 Allergan has offered silicone breast implants for years, known as the Natrelle breast implants line. They have had a highly cohesive gel in their shaped implants since 2013. (Natrelle 410 Anatomically Shaped Breast Implants) They have recently introduced this more highly cohesive gel in a round implant form. (Natrelle Inspira Round Gel Implant) The purpose in so doing is to achieve two effects: 1) hold the implant's shape better, particularly in an upright position, to maintain upper pole fullness, and 2) for the gel to stay in place when the implant is either ruptured in vivo or cut in half when outside of the patient.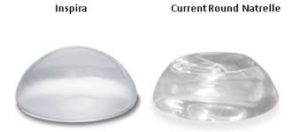 Allergan's tested comparative physical features show it is 51% more cohesive that Mentor Memory Gel and 37% more cohesive than Sientra's style 106 implant. Comparing form stability (what happens when the implant sits straight up), the Allergan  implant was 47% more form stable than Mentor Memory Gel and 28% more form stable than Sientrs style 106 implant.
It is clear that increased gel cohesiveness is a desirous feature of a silicone breast implant. This is true both for how the implant performs long-term in the patient but also in how it is perceived by potential patients. (patients want 'gummy bear' breast implants) Each manufacturer now has their own version of them and they actively compare their gel cohesiveness and form stability. Natrelle breast implants now has a very competitive round silicone gel implant that is truly a gummy bear type.
Dr. Barry Eppley
Indianapolis, Indiana