One important aspect of hand rejuvenation is volume restoration of the back (dorsum) of the hand. Skeletonization of the hand occurs through loss of subcutaneous fat allowing the tendons and bones to be easily seen which is associated with aging.  (bony hands) This has been shown to be effectively treated using a variety of filler materials. The most commonly used are many of the off-the-shelf synthetic fillers since they can be done in the office under local anesthesia for a quick plumping of the back of the hands.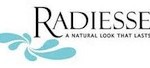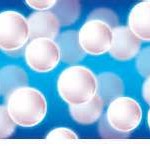 One of the potential synthetic injectabl efillers to use in the hand is Radiesse. This is an opaque injectable filler that contains calcium hydroxyapatite microspheres in a water-based gel carrier. It has been used for facial augmentation since it was introduced in 2001 and has a longevity of around one year after injection.
The US Food and Drug Administration (FDA) just announced that they have approved Radiesse for hand augmentation to correct volume loss in the dorsum of the hands. FDA approval essentially means that it is both safe and effective for this use and that its benefits outweigh the potential risks. The clinical study data to support its use was done in the hands of over 100 middle-aged women using grading scales of aesthetic improvement. Compared to a placebo (control) filler, Radiesse treated hands had at least a one-point improvement at three months after treatment compared to just 3% for the controls and 98% of the patient reported visible improvement by their assessment. Any adverse effects that occurred from the treatments were common to what is known for any injectable filler such as temporary redness, swelling and bruising which all resolved within one week after injection.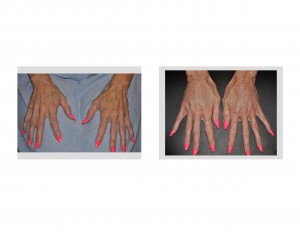 Radiesse provides an effective method of hand rejuvenation that has some of teh better persistence of any filler on the market today. Despite its white opaque color it is not seen through the skin as such and is not visible through the skin.
Dr. Barry Eppley
Indianapolis, Indiana