The market leader for nonsurgical fat reduction is Cryolipolysis or Cool Sculpting. It is the market leader not necessarily because it is the best body contouring device but because it is certainly the most heavily marketed to both physicians and patients. But it is not suitable for every patient that seeks nonsurgical fat reduction because of the limitation  of applying the paddles which deliver the cooling energy to create its effect. Thus it is usually limited to patients that have a BMI less than 25.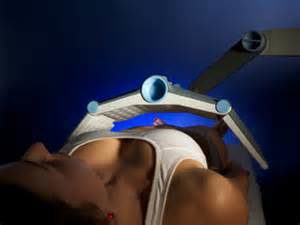 Vanquish ME is a better device for larger patients like those with BMIs over 30. Because of the large spot size and non-contact external applicators, it can treat many patients that are not suited for Cool Sculpting and other modalities. A recent study found that a series of four Vanquish treatments without manual massage resulted in an average reduction of the abdominal fat thickness of over 5mms as assessed by MRIs.
Given that 30% of the population has a BMI that is over 30, spot treatments offered by many devices would be completely ineffective. This leaves a large number of people not seeking to undergo liposuction has candidates for Vanquish treatments. Vanquish results usually become evident in just a month after beginning treatments so patients usually stay motivated to complete the treatments and often go on to a second series.
When Vanquish is combined with Exilis Ultra to increase tissue heating the amount of skin contraction and tissue tightening is enhanced. The new Cellutone also speeds up the onset of results. Adding a massage component to body contouring techniques is well known to be beneficial. When added to a non-invasive fat reduction treatment series it has been shown to nearly double the amount of abdominal reduction seen.
Dr. Barry Eppley
Indianapolis, Indiana