The most common aesthetic ear surgery is that of the setback otoplasty. Changing the auriculocephalic angle by bringing the outer half of the ear closer to the side of the head makes the ears less prominent in the frontal view. It is a procedure that has a high satisfaction rate with few complications. Its most significant complications are aesthetic in nature and are usually overcorrection or asymmetry.
A large number of techniques have been described for performing the otoplasty operation, which suggests that many forms of cartilage manipulation can work and there is not really one best method. These cartilage reshaping techniques include cartilage excision, cartilage weakening (subtotal excision or scoring) and suture reshaping. Often a combination of at least two of these cartilage techniques are used.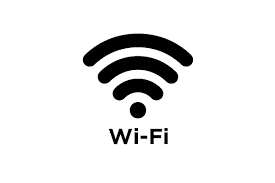 In the April 2018 issue of the Journal of Plastic, Reconstructive and Aesthetic Surgery an article on this topic was published entitled 'The 'WiFi' Otoplasty : Combined Concentric Posterior Microchondrectomies and Sutures for Correction of Prominent Ears'. In this paper the authors describe a new cartilage shaping technique using closing wedge concentric partial excisions (microchondrectomies) combined with horizontal mattress sutures. Because the concentric subtotal cartilage excisions have the pattern of the WiFi symbol, the procedure has been called the 'WiFi Otoplasty.'
The procedure as performed in 200 bilateral otoplasty patients. No major complications occurred. (hematoma, infection) The revision rate was 6.5% (13 patients) for some level or recurrence of the deformity. Prominent sutures on the back of the ear occurred in 7.5% (15 patients) months after surgery of which only five (2.5%) required secondary removal.
In the Wifi otoplasty the cartilage is weakened as needed by the concentric microchondrectomies. Like other partial cartilage excision methods, it is always best to not do total cartilage excision to weaken the cartilage to make it more malleable.  This can lead to palpable edges on the anterior concha.
Dr. Barry Eppley
Indianapolis, Indiana