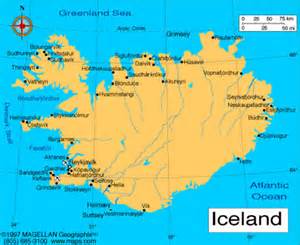 Iceland is a nordic island located between the North Atlantic and Arctic seas. With a small land mass of around 40,000 square miles and a population of just over 300,000, it is the most sparsely populated country in all of Europe. The vast majority of the population lives along its coasts with two-thirds of it being located in the capital city area of Reykjavik in the southwest region of the country. The interior is largely uninhabited being a plateau covered by mountains, lava fields and  glaciers.
Iceland has one medical school and basic postgraduate training is for medical licensure in the country. But speciality training in plastic surgery must be obtained overseas usually in the United Kingdom, Sweden or other European countries. There are only a handful of plastic surgeons in Iceland, all of whom seem to be located in Rekjavik which is the largest city by far. Of the thirty-two identified towns, cities or municipalities in the country only six have a population greater than 10,000 of which five are in the Capital Region. So it is no surprise that there is were the few plastic surgeons are.
Iceland has nationalized health so reconstructive plastic surgery is done through that system. Most aspects of major reconstructive plastic surgery seem to be available. Cosmetic plastic surgery is as available in Iceland as any other European country or the U.S.. The cost of Icelandic cosmetic surgery is definitely lower than in the U.S.. While the currency of Iceland is the Krona, cosmetic surgery prices are generally available in Euros. Typical costs quotes are 2,700 Euros for breast augmentation, 2,670 Euros for rhinoplasty and 3,500 Euros for a facelift for example. Converting Euros to dollars shows that most cosmetic surgery costs are about 25% to 33% less than in the U.S.
Dr. Barry Eppley
Indianapolis, Indiana