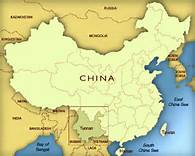 Located in East Asia, China is the world's most populous country with a population close to 1.4 billion. It also has the world's second largest land mass of just under 4 million square miles. It is composed of 22 provinces as well as has control over Hong Kong, Macau and essentially Taiwan. It has multiple large urban areas including Shanghai, Beijing, Guangzhou, Chongquip, Shenzhen, Tianjin and Hong Kong. Unlike the U.S which is bicoastal, China has only one long coast at its eastern side. A disproportionate amount of the population lies along this eastern region.
While China is a communist country with the central seat of power in Beijing, it looks and feels anything like that on the inside. While China may once have been an isolated country that was far behind the rest of the world, those days are long over. China is both modern and well organized and its tremendous wealth can be appreciated in its impressive infrastructure. Many areas of China are quite affluent and this can nowhere be more appreciated than in its two biggest cities, Shanghai and Beijing.
It should be no surprise that plastic surgery is both needed and thrives in a country with over a billion people. The amount of reconstructive surgery performed and is needed far outstrips the thousands of plastic surgeons that exist in the country. But it may surprise many as to how prevalent the aesthetic plastic surgery industry is. While many Chinese plastic surgeons perform cosmetic surgery, dedicated aesthetic hospitals exist. (a phenomenon not seen at this advanced level even in the U.S) These are not just a hospital name given to a small surgery center to sound impressive, they are true smaller hospitals with large square footages and full aesthetic services that boogle the mind of any U.S. plastic surgeon.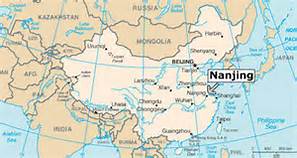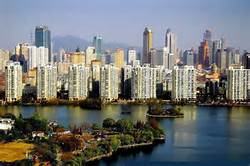 One example is the Huamei Aesthetic Hospital located in Nanjing China. Nanjing is an impressive Chinese city with a long rich history, having served as the capital city during many different dynasties. Known in the past as Nanking or Nankin it is located along the lower Yangtze river with a population of over 8 million people and the second largest city in the east China region.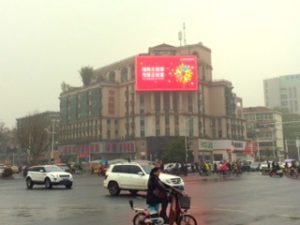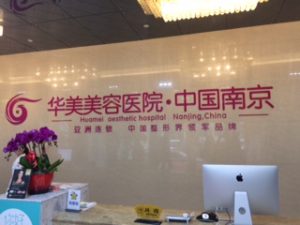 The Huamei Aesthetic Hospital it is one of the most influential private hospitals in Jiangsu Province. It is also the East China Eye and Nose Plastic Surgery Research Institute. It is truly a hospital with four floors divided into multiple dedicated treatment areas. These include large treatment areas dedicated to skin rejuvenation, hair removal, hair transplantation, dentistry (teeth alignment, whitening, veneers), injectable Botox and filler treatments, non-invasive body contouring as well as plastic surgery with multiple operating rooms, recovery and hospital stay rooms.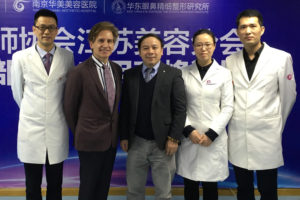 The Huamei Aesthetic Hospital provides plastic surgery procedures that would be considered very typical for the Asian patient. These include double eyelid surgery, augmentation rhinoplasty, jawline reduction/reshaping, breast augmentation and liposuction. Most of the patients are younger and the aesthetic surgery would be considered more face and body reshaping rather than anti-aging surgery. (which reflects both how the Asian patient ages and recent cultural trends) The Chinese plastic surgeons who work there are employed by the hospital, are usually young, and often only perform one specific procedure.(e.g, rhinoplasty) This allows them to develop both expertise and efficiency in the surgery, which permits higher numbers of patients to be treated and, theoretically, with a lower rate of complications. The number of surgeries performed and the volume of patients treated per day is staggering by U.S. plastic surgery standards. (and probably anywhere else in the world)
The scope of proportions in China, for anything you can think of, far eclipses what happens here in the U.S. It is a fact of just sheer numbers. This is no different in aesthetic plastic surgery. The Huamei Aesthetic Hospital in Nanjing is an example of the Chinese applying a business approach to the concept of an elective service. They are experts at dealing with large numbers of people in an efficient manner.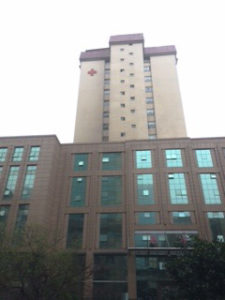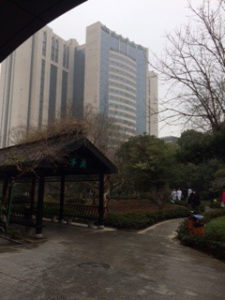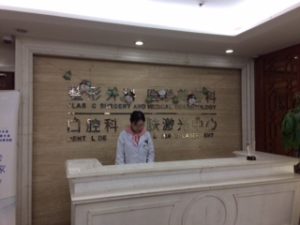 In the same city is the Jiangsu Province Hospital. It was established in 1954 and is a 3A Grade Hospital in China. It is a comprehensive public hospital which integrated traditional Chinese and Western Medicine. It has 2,500 beds which are always filled. It sees an average of 20,000 outpatients per day. The Department of Plastic Surgery was established just twelve years ago and has grown impressively under the leadership of Professor Jinlong Huang. It has its own dedicated building with multiple floors. Each plastic surgeon there sees an average of 75 patients per day with over 100 reconstructive surgeries performed collectively per week. Unlike aesthetic surgery, reconstructive plastic surgery in China is mainly provided in public hospitals. These numbers are even more staggering as the cases of congenital birth defects, traumatic injuries and cancer reconstruction in China are many fold higher than in the U.S.
Dr. Barry Eppley
Indianapolis, Indiana