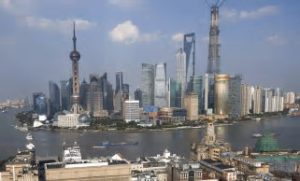 On visiting China to investigate its burgeoning aesthetic industry, there is no better place to go than Shanghai. With a population over 24 million people it is the most populous city in the world. Sitting at the south edge of the mouth of the Yangtze river up against the eastern China coast, it has become a world financial center and has the world's busiest container port. With so many people in an affluent part of China it should be no surprise that the aesthetic demands are high and businesses have emerged to meet it.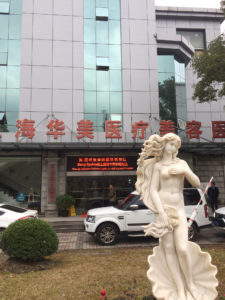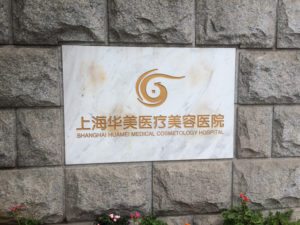 Thus enters the concept of the 'Aesthetic Hospital'. More than just a marketing name these are comprehensive facilities that offer every available non-surgical and surgical aesthetic procedures. The gem of this concept in Shanghai would be the Shanghai Huamei Medical Cosmetology Hospital. Boasting four floors of aesthetic services, it offers a collection of services in one facility that is unlike anything seen in the U.S.
At the Shanghai Huamei Medical Cosmetology Hospital dedicated floors exist for all types of skin care and laser treatments, cosmetic dentistry, injectable therapies and plastic surgery. I have never seen such an assortment of lasers on the skin care floor for every treatment from skin rejuvenation and hair removal. The cosmetic dentistry floor provides teeth straightening (Angelalign = Invisilign), crowns and veneers and teeth whitening. (interestingly called American White Teeth Whitening)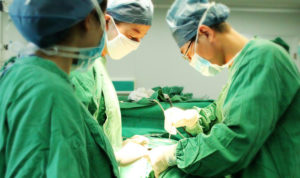 The plastic surgery section has a number of plastic surgeon who mainly focus on just one procedure, doing many surgeries per day. The most common procedures performed include double eyelid surgery, augmentation rhinoplasty, chin and jawline reduction, breast augmentation and liposuction body contouring. Unlike in the U.S. where many such procedures are performed as an outpatient, in China these same patients often spend one to two days in the facility (hospital) getting all their required care. This is why there is a large section dedicated to patient rooms and nursing care just like in any other hospital. The facility even has its own pharmacy to supply all patient medication needs both inpatient as well as outpatient.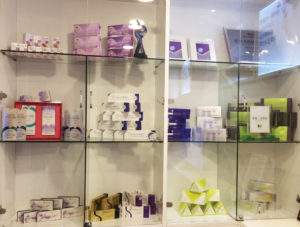 To illustrate the volume of non-surgical and surgical services provided, one only has to look at the display case of all the types of injectable fillers that are used.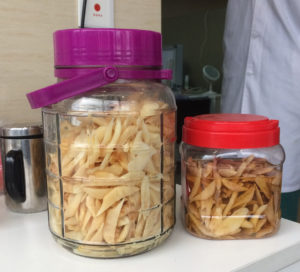 Or, in talking to the plastic surgeon that only performs chin and jaw reductions, the numerous containers that contain all the portions of jaw bones removed just in the past year. (over 500 cases!)
Like so many things in China, everything is bigger and has proportionately more volume based on the population. The aesthetic industry is no exception. China has come along way in the past two decades and the creation of the Aesthetic Hospital concept is both unique and unparalleled to the rest of the world.
Dr. Barry Eppley
Indianapolis, Indiana