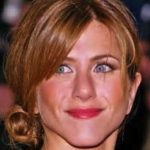 Background: The strength of the lower jaw is a known favorable feature for a male. But it has become increasingly desired and requested for women as well. Partially spurned on by various well known celebrities and actresses' jaw shapes, younger women are seeking stronger jawlines as well.
An important part, and until recently overlooked, of a well defined jawline is the jaw angles. When patients refer to a 'stronger jawline' they are usually referring to the jaw angle area. A well defined and prominent jaw angle is one that is clearly seen from the front view and often creates more of a V-shape to the jawline. While once considered more masculine, a female with more prominent jaw angles are now seen as youthful and atractive.
One unexpected but favorable effect of jaw angle augmentation is that it provides a lift along the jawline. Making a stronger jaw angle requires increased soft tissue coverage. This recruits tissue from the neck to cover the increased bony prominence. This can have a favorable effect in the older patient who has developed loose skin along the jawline and posterior neck.
Case Study: This 61 year-old female was to undergo a variety of facial rejuvenation procedures. One of her requested procedures was jaw angle augmentation. She wanted more defined jaw angles and v-shaped jawline. She previously had a facelift.
Under general anesthesia, she had medium widening jaw angle implants placed through posterior intraoral incisions. The implants were placed under the masseter muscle, snuugly fitting up against the existing bone angle posterior and inferior contour.
A more sharply defined jaw angle has both a jawline reshaping effect and a lower facial rejuvenative influence in older patients. Even in the older female patient who has already had a facelift, a stronger jaw angle adds to a rejuvenated jawline.
Highlights:
1) Jaw angle implants add shape and definition to the back part of the jaw/lower face.
2) Females are having an increased interest in the shape and definition of their jawline.
3) In older females a stronger jaw angle can fill out loose skin and give a bit of a facial rejuvenative effect.
Dr. Barry Eppley
Indianapolis, Indiana