Wednesday, January 19th, 2011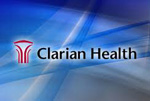 It isn't very often that a large corporation takes on a complete name change. This is particularly rare in the medical world with a hospital system. But that is exactly what is happening this month in the Clarian Health System. Since 1997, Clarian Health has existed as a core set of downtown Indianapolis hospitals, Methodist, University, and Riley Hospital for Children. Since its inception it has also acquired over a dozen hospitals around the state, creating the largest statewide hospital system and the only one closely aligned with the Indiana University School of Medicine.

Despite having multiple locations across the state, however, the Clarian name doesn't resonate with much familiarity outside of Indianapolis. After undertaking a large market research study, Clarian is launching an historic name change to more clearly define its mission and statewide focus.  Clarian will change its name to Indiana University Health effective this month. Indiana University Health will better identify Clarian's unique brand of nationally recognized health care, reinforce its partnership with Indiana University and the IU School of Medicine, which provides patients with access to innovative research and treatments, and better reflect the breadth of its mission. Each and every hospital in the system will change their names as well with Indiana University (IU) Health preceding the hospital location in most cases.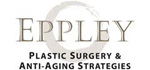 As I have two plastic surgery practices in suburban Clarian locations, this name will affect the two hospitals where these facilities exist. My northside Indianapolis location at Clarian North Medical Center in Carmel will change its name to Indiana University (IU) Health North Hospital. My westside Indianapolis location at Clarian West Medical Center in Avon will change its name to Indiana University (IU) Health West Hospital.
While a hospital name change can initially be confusing for patients, the practice phone numbers (IU Health North 317.706.4444, IIU Health West 317.217.2200), the website (www.eppleyplasticsurgery.com) and the email address, info@eppleyplasticsurgery.com will remain the same. It will take some time before GPS locaters will be able to identify the hospital locations by these new names however.
As the Clarian name fades away and the Indiana University Health name emerges, we at Eppley Plastic Surgery look forward to providing plastic surgery procedures, innovations and service that is commensurate with this new bold vision. 
Dr. Barry Eppley
Indianapolis Indiana