Buttock augmentation has become the fastest growing cosmetic body procedure over the past five years. While the us of fat injections (aka Brazilian But Lift) accounts for the majority of these buttock augmentation procedures, buttock implants also has a role for thinner patients who have inadequate fat stores for harvest.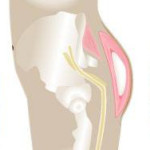 Just like fat grafting the number of buttock implant procedures has also dramatically increased compared to just a few years ago. With the rise in the number of buttock implant requests from patients has been greater scrutiny and investigation by plastic surgeons of the various techniques to perform it. By history, buttock implants have a relatively high complication rate. This contrasts relatively sharply with fat grafting which, as an autologous technique, would be expected and is known to have a fairly low number of complications.  But newer buttock implant augmentation techniques are believed to be much better than what has occurred in the past.
In the April 2016 issue of the journal Plastic and Reconstructive Surgery, an article was published entitled 'Determining the Safety and Efficacy of Gluteal Augmentation: A Systematic Review of Outcomes and Complications'. In this paper the authors performed a literature search on published papers that reported buttock augmentation techniques and their outcomes. Forty-four (44) papers were reviewed. The most common complications of buttock implants in 2,375 patients were wound dehiscence (10%), seroma (5%), infection (2%) and temporary sciatic nerve dysfunction. (1%) The overall complication rate with buttock implants was around 22%. In 3,567 fat grafting patients the most common complications were seroma (4%), undercorrection (2%), infection (2%) and sciatic nerve pain. (2%) The overall complication rate with buttock fat grafting was 10%.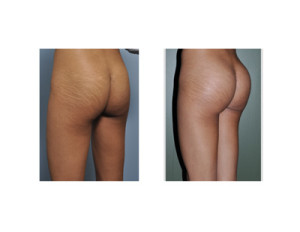 Recent advancements in surgical techniques for buttock implants, particularly the intramuscular method, has definitely lowered their complication rates. While this study shows what appears to be a 'high' complication rate of 22%, the reality is that it compares favorably to that of breast implants. Yet the average patient or plastic surgeon would not view breast implants as having an unacceptably high number of problems. It is just a reality that autologous tissues like fat will always have a lower complication rate than a synthetic implant for any form of body augmentation.
Dr. Barry Eppley
Indianapolis, Indiana
Tags: buttock augmentation, buttock implants, dr barry eppley, indianapolis