Facelift surgery is far from a homogenous procedure. Since its introduction over one hundred years ago there have been a large number of facelift techniques used, all claiming some aspect of superiority in either results or recovery. Despite claims from many surgeons, little scientific evidence exists that supports the superiority of one facelifting technique over another.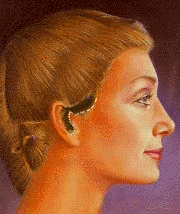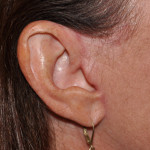 A very popular facelift technique that has emerged in the past decade or so has been the short scar facelift. This facelifting method places no incisions on the back of the ear. Besides the elimination of any postauricular scarring and more limited dissection, it also has an associated quicker recovery. While popular amongst potential patients, many plastic surgeons believe that a short scar facelift does not produces limited and subpar neck improvement.
In the June 2016 issue of the journal Plastic and Reconstructive Surgery, an article was published entitled 'A Comparison of the Full and Short-Scar Facelift Incision Techniques in Multiple Sets of Identical Twins'. Using four sets of identical twins and one set of identical triplets, different types of facelift surgery were performed in a randomized with the first born twin undergoing the more complete full incision facelift. Short (one year) and long-term (five years) patient photographs were assessed. No difference was found at one year but at five years the full incision technique showed superior and more sustained neck results.
The differences between facelift techniques is very hard to compare because of a wide variety of factors of which the most noteworthy is anatomic and genetic dissimilarities between patients. Only in genetically identical patients at the same age using the same surgeon and the same surgical techniques could real facelift comparison be done. Such a study would seem impossible…until this study appeared in print. While the patient numbers in this study are understandably low, their results have value nonetheless.
What this study shows is what most plastic surgeons believe…that a full incision facelift more effectively improves the aging neck. The larger amount of undermining is the reason for the neck improvement and its sustained improvement several years later.
This study is not a condemnation of the short scar facelift. Rather it supports that patient selection is the key for any type of facelifting technique. If one does not have significant neck issues and the jowls and a deepening nasolabial fold are the main concerns, then a short scar technique is fine. But if the neck is an important part of the patient's concerns also then a full incision technique would be preferred.
Dr. Barry Eppley
Indianapolis, Indiana