Shaping of the jawline is done for many different reasons. The most common reason worldwide is tapering a wide jawline through a combination of a chin reduction osteotomies and jaw angle shaves or ostectomies. In other patients with just a large or long chin, a chin reduction osteotomy is used.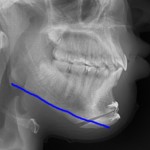 When the chin is vertically reduced the osteotomy line usually extends to the inferior border of the jawline below the mental foramen or even more posterior.  Depending on the amount of vertical chin bone reduction and the angle of the bone cut, the line of the jawline from the jaw angle (back) to the chin.(front) can become non-linear. A bump along the lower edge of the jawline behind the chin can occur because of the location of the vertical reduction. (anterior) This makes the chin vertically shorter in the front but boxy in shape and a fullness (bump) behind the chin on the jawline.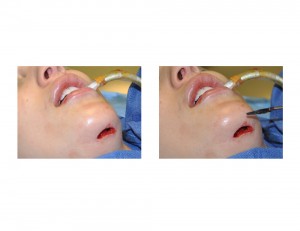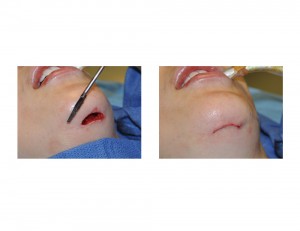 Reduction of this bump or hump on the jawline is best done through a submental approach. This provides the most direct access which is important is re-establishing a straight line along he lower edge of the jawline. This also places the bone work sufficiently below the mental nerve foramen to avoid injury to it. Removing the irregular jawline section is best done with a reciprocating saw to provide a smooth cut.
The submental approach to straightening a 'crooked' jawline by an inferior border irregularity or reducing its vertical length is the one most effective approach. Its limitations is that it can not reach all the way back to the ramus or jaw angle area.
Dr. Barry Eppley
Indianapolis, Indiana
Tags: chin reduction, dr barry eppley, indianapolis, jawline reshaping, jawline shave