Saturday, August 11th, 2012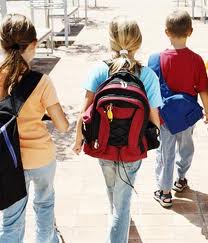 As the new school year starts many teenagers begin new classes, greet old and new classmates and begin to settle in for the next nine months. But for some students the return to school brings the potential of being ridiculed and even bullied for physical traits that are seen as different. Whether it is ears that stick out, a bump on the nose, breasts that are too big or a weak chin, teenagers have long faced criticism when they don't fit the 'standard' look or are not considered attractive enough. These issues can become particularly harsh when one is born with a birth defect such as cleft lip and palate.
A recent story on Good Morning America highlighted this issue with a 14 year-old girl who had multiple aesthetic facial deformities. She had her concerns addressed with an otoplasty for her protruding ears, a rhinoplasty for her nose and a chin implant augmentation. But, by far, the protruding ears are the one physical trait that is most identified with being teased or bullied. This being called numerous well known names such as elephant ears and Dumbo. Her personal story illustrates this well.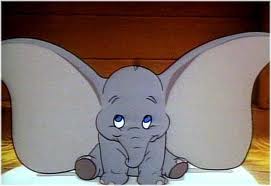 The origin of the Dumbo name is interesting and represents one of the earlier examples of child/teenage ridicule. From the 1941 Disney movie named 'Dumbo', it is the animated story of a baby elephant named Jumbo Jr who was born with very large ears. Not that elephants don't naturally have large ears anyway but this baby elephant's ears are particularly big. The baby elephant is quickly taunted for his large ears by the other elephants and is cruelly nicknamed 'Dumbo'. In the movie Dumbo's ears become an asset because they enable him to fly and, in the end, he becomes sort of a hero for his unique skills from his deformity.
Large protruding ears in humans, however, can not be turned into an asset. They don't convey unto anyone any unique abilities, not even improved hearing. Because they stick out from the side of the head, they are probably more noticeable to others than other facial deformities such as those of the nose or chin. They are the most common congenital deformity of the craniofacial area occurring in roughly 5% of children and teenagers.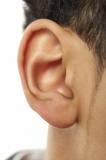 Ears by nature do stick out from the side of the head but how much is too much? Studies show that when the upper part of the ear sticks out more than 20mms (slightly less than an inch) from the side of the end it is viewed as protruding. Interestingly, the amount that the ear needs to stick out to be called protruding in girls is less than that of boys. All protruding ears have also been shown to be longer in vertical length than normal non-protruding ears, an anatomic feature that certainly does not help in making them look any less noticeable.
The good news is that protruding ears are one of the easiest facial deformities to fix with a very minimal recovery. The results are instantaneous, complications are few, and the changes will be permanent. Through hidden incisions on the back of the ear, the cartilage is reshaped with sutures to bring back the ear into a non-protruding shape. The cost of otoplasty is also one of the least expensive of all facial plastic surgeries to undergo because of a short operative time (one hour) and minimum number of materials needed to perform it.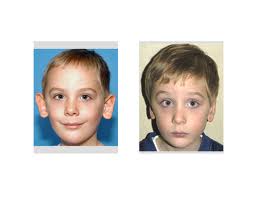 If your child or teenage suffers from ridicule or bullying because of their ears, consult with a plastic surgeon to get them fixed. If the cost is an issue, discuss this with the plastic surgeon and lower otoplasty fee rates may be possible. Surgery can not be done completely for free because of the fixed costs of the use of the operating room and an anesthesiologist, but most plastic surgeons have great compassion for such afflicted youth and always like to bring their expertise to someone's lifelong benefit.
Dr. Barry Eppley
Indianapolis, Indiana