Monday, April 20th, 2015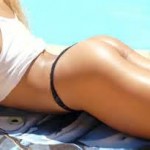 Buttock augmentation has gained tremendous popularity as a surgical procedure in just the past decade. This has largely been due to the use of fat injections for buttock augmentation, an approach that offers a diametric effect with enlargement of one body area (injection site) and reduction of many other body areas (liposuction harvest) during the same procedure. While buttock implants have been around much longer, their use is a fraction of that of fat injections due to a more invasive procedure with greater risks and a longer recovery.
But despite the popularity and success of buttock fat injections (aka the Brazilian Butt Lift or BBL), it is not for everyone that desires buttock enlargement. The biggest reason is lack of adequate fat to harvest. Thin or even medium build patients may not have enough to harvest by liposuction to make an immediate or sustained buttock enlargement result. Gaining weight for a BBL can be a flawed approach since such fat volumes can be lost after surgery with dieting an exercise.
Buttock implants will continue to play a small but important role in buttock augmentation. And more buttock implants are done today than ever before because of the overall societal desire for larger and more shapely buttocks. But the rise in buttock implant procedures has given risen to some misunderstandings with their use. The main issue to consider is the pocket into which they are placed. Understanding the implications  between subfascial and intramuscular location is the most important buttock implant decision.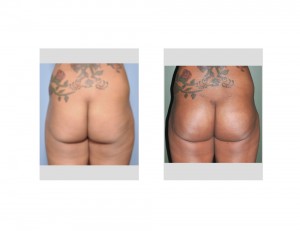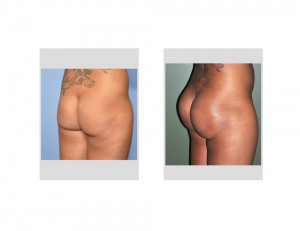 The subfascial buttock implant location has several advantages. It is technically easier for the surgeon to perform, has somewhat shorter and less uncomfortable recovery and permits the placement of much larger buttock implant sizes. Its disadvantages are that the development of seroma and the risks of infection are higher. The use of postoperative drains are critical to educe these risks. In addition, the occurrence of capsular contracture  and implant 'show' is also higher as well as that of chronic discomfort. An important anatomic key is that one should have good soft thickness between the skin and the deeper fascia for this buttock implant location.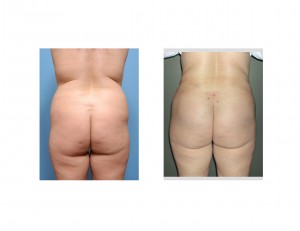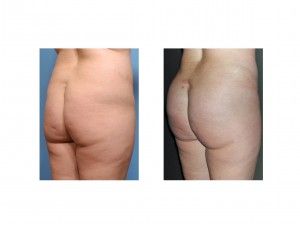 The intramuscular buttock implant has several advantages. It has a lower risk of seroma and infection due to a partial muscular cover. It also has no risk of implant show and probably has the best long-term retention due to its thicker soft tissue cover. Its disadvantages are that it is technically harder for the surgeon to master, limits the size of implant that can be placed (rarely bigger than 350ccs) and has a longer and more uncomfortable recovery. Patients that have thin tissues over the buttock with a scant subcutaneous fat layer or only want a more modest buttock augmentation result are the best candidates for the intramuscular implant position.
As can be seen by their various advantages and disadvantages, buttock implant augmentation results are highly influenced by the pocket location. Besides the recovery, the biggest difference is the size of the implant that can be placed.
Dr. Barry Eppley
Indianapolis, Indiana