Tuesday, May 10th, 2016
Custom skull implants have become a successful method for correcting many types of skull deformities where augmentation is needed. Interestingly, and perhaps not surprisingly, many aesthetic skull deformities are most apparent in men due to a 'lack' of hair. Whether the exposure of the skull is due to a shaved head, a short hair style or a thinning scalp cover, the shape of the skull becomes readily apparent.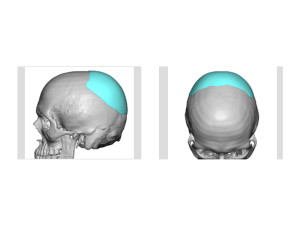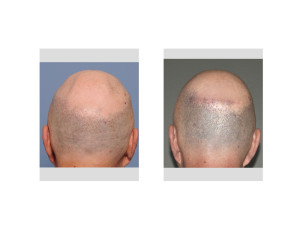 Besides the shape and thickness of the skull implant design, it is especially important in custom skull implants in men to pay close attention to all edges of the implant. All of the implant's edges (360 degrees) needs to be a feather edge. Even a 1 or 2mm edge will create a visible step off (edge transition) that will eventually be seen when all swelling subsides and scalp tissue contraction occurs around the implant. Early results after surgery in the first few months will appear smooth but by six months after surgery a visible edge may be seen.
When treating visible edge transition in an aesthetic custom skull implant, there are two traditional treatment options. The implant may be remade and a new one placed. Or the existing implant may be removed, the slight edge shaved down and reinserted. Neither of these two implant modifications options are particularly appealing.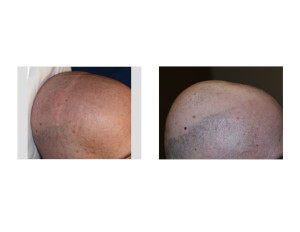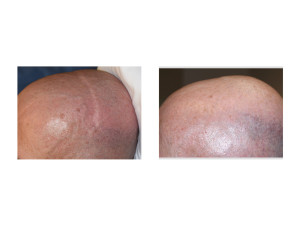 Another option would be to perform fat injection grafting along the visible edge of the custom skull implant. Fat grafting is minimally invasive and can be performed with no significant recovery. While the scalp is not known to have a high fat graft take due to its inherent tightness, it does permit fat to be injected into it. In a single case in which I have treated a visible anterior edge of a custom skull implant with fat grafting, it's visibility was essentially eliminated and persistently so at three months after the procedure.
Dr. Barry Eppley
Indianapolis, Indiana