Tuesday, September 15th, 2015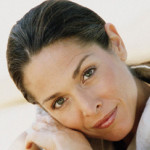 One of the many important areas to change in facial feminization surgery (FFS) is that of the forehead. The typical male forehead has a prominent brow bone, a visible brow bone break into the upper forehead and a central forehead area that is often flat or even slopes backward to some degree. This is a major phenotypic difference from that of a female forehead who has or desires a rounder smoother and more vertically oriented forehead.
The cornerstone of a male to female forehead shape change begins at the brow bones. While the brow bones can have variable thicknesses before entering the underlying frontal sinus, simple burring down of the brow bones is minimally effective and inadequate for many patients. It may be useful when there is little brow bone protrusion or the outer table of the frontal sinus is very thick. (thus the importance of preoperative x-rays)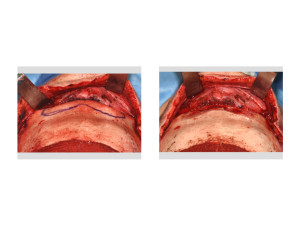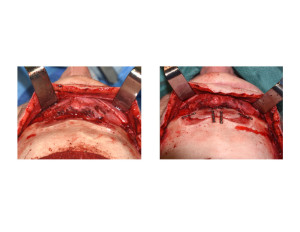 But the most consistent and effective technique for brow bone reduction is that of the osteoplastic bone flap. Also known as the frontal sinus setback procedure the outer table of the frontal sinus (brow bone) is removed and reshaped. When the bone is replaced, which is necessary to cover the exposed frontal sinus cavity, it is put back so the brow bone contour is flatter. The much smaller segments of bone are usually best secured by small titanium microplates and screws. (1mm is thickness) The tail of the brow bones also needs to be reduced to create more of a lateral reduction and upward swoop. This can be done by bone burring since there is no underlying frontal sinus in this portion of the brow bone.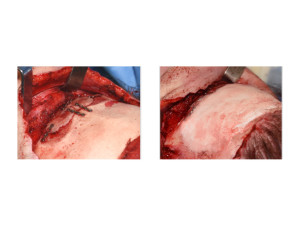 But reduction of the brow bones alone is often insufficient to create a more optimal female forehead shape. The central portion of the forehead also needs to be augmented to create a more vertical forehead inclination and a rounder shape from side to side between the temporal lines. Various bone cements can be used and both PMMA and hydroxyapatite compositions are effective. The optimal choice is, however, hydroxyapatite cement due to direct bonding to the bone without a scar interface due to its calcium phosphate composition.
Combining flattening of the inner half of the prominent brow bones, reduction of the outer or tail of the brow bones and increasing the convexity and vertical slop of the forehead are all important forehead feminization techniques. In some cases a hairline advancement to shorten a vertically long forehead can also be done at the same time tio provide the most complete forehead shape change.
Dr. Barry Eppley
Indianapolis, Indiana