Saturday, May 30th, 2015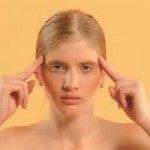 The sides of the head, known as the temporal regions, is made up of the overlying temporalis muscle and the underlying temporal bone of the skull. What separates the temporal region on the visible outside is hair. The temporal hairline stops before reaching the side of the orbit leaving a strip of skin that runs from the zygomatic arch up to the forehead. This is an area that can develop the most visible temporal hollowing, is usually referred to when talking about the temples, but is what I call the anterior temporal region. Any part of the temporal region that lies in the hair bearing area is known as the posterior temporal region and extends back to behind the ear.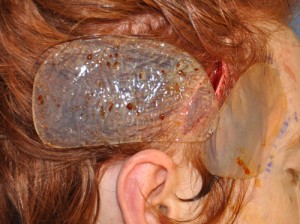 When desiring to augment or widen the side of the head, a comprehensive approach is needed to augment both the anterior and posterior temporal regions. This requires two separate temporal implants, one for each region which have different shapes. The anterior temporal implant is more high than wide. The posterior temporal implant is more oval shaped and is wider than it is high. They can be placed through the same vertical incision whose length is no more than 4 cms.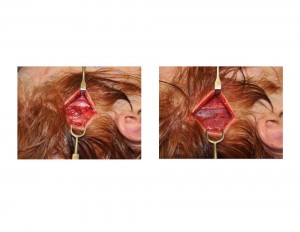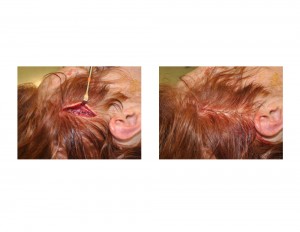 Subfascial placement of the anterior and temporal implants is done through the same incision. This is a simple dissection that does not disrupt or injury the temporalis muscle. Dissection of the anterior temporal region needs to extend superiorly to the anterior temporal line at the side of the forehead, down along the lateral orbital rim and inferiorly along the zygomatic arch. Dissection of the posterior temporal region must be carried over the entire extent of the posterior belly of the temporalis muscle, up to the temporal line, posteriorly to the occiput and inferiorly above the ear.
The temporal implants are easily slide into place and the fascia can be closed over the posterior end of the anterior implant and the anterior end of the posterior implant. Closing of the fascia is not mandatory, and is what will cause some temporary postoperative stiffness on oral opening, but creating a tissue layer between the implant and the skin always seems like a good idea.
Total widening of the head can be done using subfascial anterior and posterior temporal implants. They are straightforward to place and do not cause any undue amount of swelling or prolonged postoperative recovery. Typically most patients will look fairly normal in  7 to 10 days after the procedure.
Dr. Barry Eppley
Indianapolis, Indiana