Monday, October 17th, 2011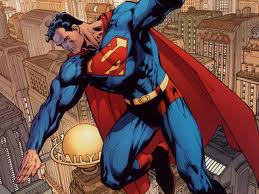 Superman has been an American cultural icon since he first appeared in comic books back in 1938. His appearance is absolutely distinctive, most notably that of his red, white and blue colors and the stylized S shield on his chest. The shield is so symbolic of his character than its appearance alone immediately brings image of the comic character.
But beyond the colors and the symbol, many of his other features are particularly iconic of what masculinity and attractiveness is supposed to be. His face is absolutely chiseled and proportioned and exudes strength and power. Such Man of Steel facial features appear to have galvanized one male fan to undergo numerous plastic surgery procedures to try and look like this popular superhero.
Hebert Chavez, a superfan of Superman from the Phillipines, has dramatically altered his face to look more like Superman. New agencies have reported that he has undergone a series of operations since 1995. These have included a chin implant to get a strong chin with a cleft, nose reshaping, injections for fuller lips, cheek and jaw implants and eyelid surgery. As bizarre as this sounds, his surgical results actually look pretty good and not as unnatural as one would think.
Such a plastic surgery story brings to mind another face changer, Michael Jackson, and there is no doubt that they both share the similar malady of Body Dysmorphic Disorder. In this mental illness, a person can't stop thinking about how their appearance is flawed and that perfection is just a surgery away.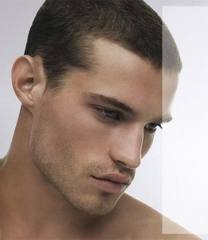 But beneath these extreme cases of facial plastic surgery lies some basic truths about what makes a male face more appealing. It starts with an overall facial shape that has more definition and a square to inverted triangular shape. The three bony highlights of the male face are the chin, cheeks and jaw angles. Some degree of prominence in all of them is important to create a sense of overall angularity. Therein lies the frequent use of chin, cheek and jaw angle implants to create those prominences if they are weak, flat or recessed.
In the more lean male face, creating these prominences with implants alone may be adequate. As the chin, cheek and jaw angles become more visible, the non-bony supported areas (submalar and lateral face and neck) will appear more concave as the amount of subcutaneous facial fat in these areas is thin. In the rounder or fuller face, however, some fat removal will need to be considered. This could include procedures such as buccal lipectomies, lateral face and neck liposuction to try and change a convex shape in these areas to at least one that is flat or ideally a little bit concave.
Not every male face can be made more 'super'. These facial plastic surgery techniques work best in a face that is not too overly round or thick. Such facial shapes are the kryptonite for obtaining the well defined male face that is deemed in both comic books and in real life as desireable.
Dr. Barry Eppley
Indianapolis, Indiana