Sunday, January 25th, 2015
Bruising is a common sequelae of many aesthetic facial surgeries. While all bruising eventually goes away on its own, every patient would like it to be sooner rather than later. Besides surgical technique, the use of cold compresses and oral Arnica taken before and after surgery have been the most commonly used strategies for both prevention and the treatment of bruising and swelling.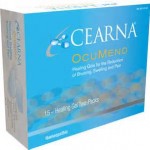 Ocumend gel pads (Cearna Aesthetics) provide a topical hydrogel pad that contains Arica and Ledum. While Arnica is a well known homeopathic remedy, Ledum is less well known. Derived from the wild rosemary herb, Ledum is useful in healing bruising around the eyes as well as has antiseptic properties. The gel pad is purported to deliver fifty times the concentration of Arnica over other topical preparations. A recent study showed that Ocumend improved healing times in blepharoplasty and rhinoplasty surgery patients. Blepharoplasty patients had less swelling and bruising at one week after surgery than those patients that did not use the gel pads.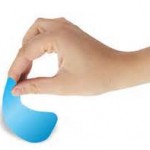 Ocumend gel pads are applied right after the procedure and are worn as much as possible the first day after surgery. They are then applied at night for the next five days to a week. They contain no adhesives so there is no residue left behind on the skin.
Dr. Barry Eppley
Indianapolis, Indiana