When people think of facelift surgery, they usually envision an extensive and a one procedure fits all type of operation. But the reality is that not all patients have the same type of facelifting procedure as facial aging affects different ages and people in various degrees. Because of these variable age-related effects,  facelifts can be categorized into three basic types based on the extent of tissues needed to be manipulated during the procedure.
The extent of skin flap elevation, what type of neck procedures are done and the type of SMAS manipulation are what separates the three basic categories of facelift surgery.
The type I facelift is known by many names such as a mini facelift, short scar facelift, MACS lift, Lifestyle Lift, and Quicklift to list the most commonly used terms. The basic components of this limited facelift is a shorter postauricular and temporal incisions, absence of any neck work (other than liposuction) and a SMAS plication technique. In essence it is a smaller operation that is designed to treat smaller facial aging problems.
One of its fundamental features is that the raised skin flap does not extend into the neck. And any neck skin flap raised does not connect with that of the side of the face. With a lesser extent of skin flap undermining the amount of skin tightening is limited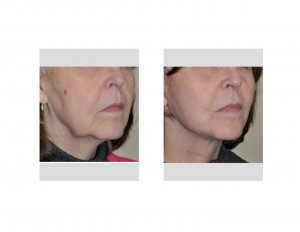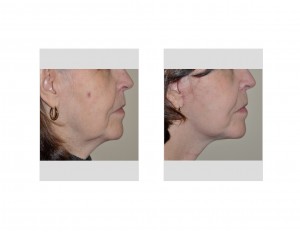 A type I facelift can be used for younger patients who have the early signs of aging such as the development of jowls and some initial neck sag. They do not have significant neck skin sag nor obvious platysmal banding. There is loss of a smooth jawline due to downward drift of the skin from the side of the face.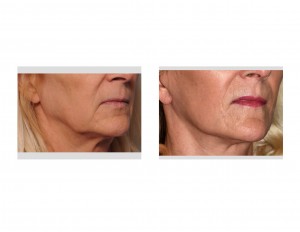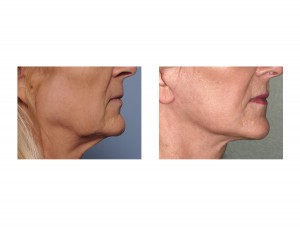 A type I facelift is also done as a secondary or tuck up facelift years after a primary facelift. To help maintain the facial and neck results from a prior procedure, maintenance sin tightening will eventually be needed.
One of the beneficial features of a smaller invasive operation is that many adjunctive anti-aging procedures can be combined with it. Full face fractional laser resurfacing and TCA chemical peels can be safely done for skin rejuvenation and wrinkle reduction. Fat grafting and facial implants for facial soft tissue volume and skeletal augmentation can provide facial feature enhancements at the same time as achieving a smoother jawline and an improved neck shape.
Because a type I facelift is less invasive the recovery associated with it is also shorter. One can usually look pretty good at just 7 to 10 days after the procedure.
Dr. Barry Eppley
Indianapolis, Indiana
Tags: dr barry eppley, facelift, indianapolis