Cheek augmentation is done for a variety of different aesthetic reasons. Besides the obvious need to fill out a sunken in cheek appearance and improve facial balance, they are just as commonly used for an anti-aging effect. By augmenting the soft submalar tissue to fill midfacial hollows, the lifting of this tissue provides a facial rejuvenating effect and may even soften the depth of the nasolabial fold beneath it. This tissue lifting or anti-aging effect is unique amongst facial implants.
The shape of the cheekbone and its location between the convex orbital rim and the concave maxillary wall make it the most complex facial area to augment from an aesthetic standpoint. Where along the cheekbone should the implant be positioned and what shape and size of implant should be used are what the plastic surgeon ponders. There really are no guidelines as to how to exactly to make these selections. Artistic technique is as important as any type of scientific approach. This high degree of variability lends to revision rates that are higher than some other standard facial implants.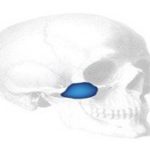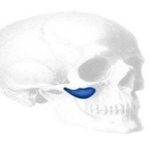 Cheek implant complications usually are of two types, undesired aesthetic outcome and implant shifting or migration. Unhappy outcomes come from either an implant that is too big or positioned in the wrong location. Either way, an unnatural appearance often results. Because of where cheek implants are located, they catch attention almost as much as one's nose or eyes. Cheek implants come in a variety of sizes and shapes but can fundamentally be divided into malar and submalar implants. Malar implants being placed on top of the zygomatic bone and submalar implant highlighting the underside of the bone. (submalar hollow or buccal space) Malar implants have different extension that either go back further onto the zygomatic arch, up around the lateral orbital wall , or anteriorly along the underside of the orbital rim. Because of these variable implant shapes, it takes a good aesthetic eye and communication with a patient beforehand to get a good result.

Cheek implants are also unique because of where they are positioned on the zygomatic bone. They often are sort of hanging from the side of the cliff, which makes them prone to shifting. Shifting will usually occur in a downward direction from whence they were initially inserted, which is usually through the mouth. For this reason, it is possible for cheek implants to shift around and end up with asymmetry. This is particularly true if the implant is made from silicone which is very smooth and slippery. Other implant composition have a much greater frictional grip on the bone and will not move as easily. This makes a case for screw fixation of the implant to the bone in some cases.

One interesting silicone cheek implant design which can effectively address the shifting problem is that of the Conform midfacial implant. Its undersurface is not smooth silicone but rather a pebbly or nubbed surface. The many little ''fingers' of silicone allow it to develop some degree of frictional gripping to the bone surface. Also when soft tissue grows around it, the capsule will absolutely lock it into place. This is very similar to the concept of placing a textured surface on a breast implant which was developed nearly twenty years ago. Its shape also allows it to be trimmed and used as either a malar or submalar implant. 
Dr. Barry Eppley
Indianapolis, Indiana