The concept of a Mommy Makeover plastic surgery procedure is about combining abdominal and breast reshaping in one operation. The breast and abdominal components are not new and include many well known procedures such as tummy tucks, breast implants, liposuction and breast lifts in whatever combination each individual women needs. While the effects of a Mommy Makeover can be dramatic, breast and abdominal procedures are major surgery with significant recovery as well.
But there are numerous other procedures of lesser magnitude that could also be lumped into the Mommy Makeover category and consist of a variety of 'nips, tucks and sticks' that create effects that mothers would also like. Here are some of the most noteworthy.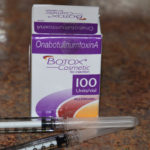 BOTOX  For reduction of those facial expression lines that come from the stress of balancing mother and wife roles, Botox injections are probably the most common injectable Mommy procedure.
Vi/PERFECT PEELS With only a few days of redness and flaking, these medium-depth facial peels are essentially painless to go through and provide a real boost to one's complexion. A few of these a year will keep a mother's skin radiant and glowing.
C-SECTION SCAR REVISION For those women that don't need a tummy tuck and have a noticeable c-section scar with just a little pooch above it, widely cutting out the scar can produce a flatter upper pubic area. This scar revision can be combined with some lower abdominal liposuction for an additional and wider flattening effect.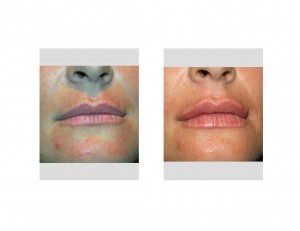 UPPER LIP PLUMPING Some well placed Restylane or Juvederm injections into the upper lip has an instant youthful volumizing effect. This is particularly evident if the cupid's bow and philtral columns are accentuated.
NIPPLE REDUCTION Breast feeding can elongate the nipple which can be a source of embarrassment and out of proportion to the size of the areola. Under local anesthesia, the nipple length can be reduced by half or more.
EARLOBE REPAIR Fixing stretched out ear ring holes or complete tears through the lobe can allow old or new ear rings to be comfortably worn again.
BELLY BUTTON REPAIR (Umbilicoplasty) Pregnancies can change an innie belly button to an outie due to a small hernia through the umbilical stalk attachment. Tucking the peritoneal fat back through the hole and reattaching the stalk of the belly button back down to the abdominal wall will recreate that an old inne look again.
EXILIS For those stubborn fat areas that just won't go away despite some diet and exercise, this non-surgical fat treatment can easily fit into a busy mom's schedule. It takes a series of treatments to see the effects but there is no downtime with 30 minute in-office treatment sessions.
These mini-Mommy Makeovers provide changes that do not require major surgery or recovery and can fit into anyone's hectic schedule.
Dr. Barry Eppley
Indianapolis, Indiana