Background: Cheek implants, while having been used clinically for a long time, pose challenges in both determining their aesthetic effects as well as their surgical placement. While seemingly simple in both regards cheek augmentation lessons are often learned from the initial placement of standard implants. In such situations the standard cheek implant serves as a 'test' of a cause and effect relationship that is yet to be determined.
When standard cheek implants are placed and a satisfactory aesthetic effect is not obtained the question becomes is it the footprint/shape of the implant, its thickness/projection, how they were placed or some combination of these factors. These lessons can then be taken and used in a custom cheek implant design for a better subsequent aesthetic result.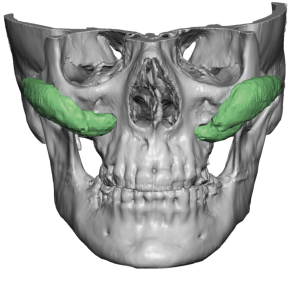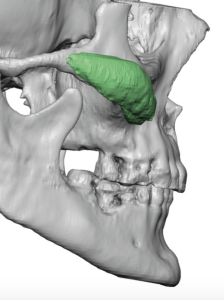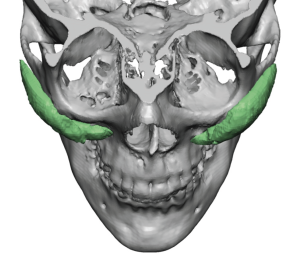 Case Study: This female had standard cheek implants for almost 20 years. What she knew about them was that they were double stacked implants because of two surgeries with the second to increase their size. A 3D CT scan showed the stacked implants in which the first or lower cheek implant was placed in the anterior submalar position. A second set of cheek implants were placed on top of the first which created more cheek projection at a higher level more on the bone.
What she liked about her current cheek implants was the location but their effects were not significant enough. As a female she wanted a very strong cheek augmentation effect which, by her own admission, might be considered very large. She was not afraid of having too big of a result.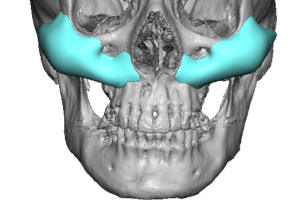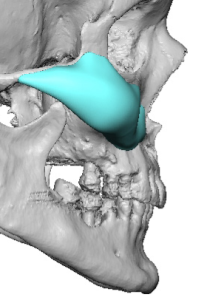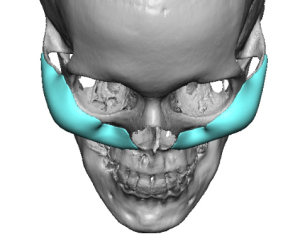 Extra large (XL) cheek implants were designed that provided a bigger implant footprint with 9mm maximum projection. To help with placement the implant footprint covered the face of the maxilla over to the pyriform aperture of the nose on each side.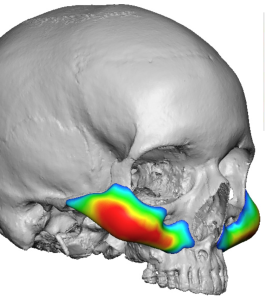 One of the keys in the implant design is to look at its thickness by color mapping to determine the area of maximum projection as well as its line off augmentation across the cheek.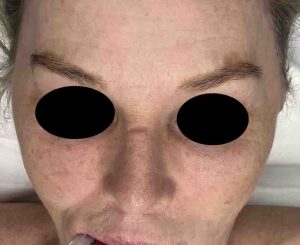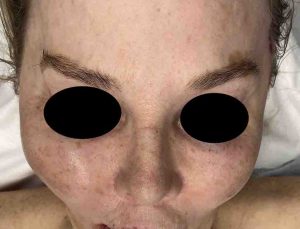 Under general anesthesia and through her original original vestibular incisions, the existing cheek implants were removed and replaced with the much larger XL cheek implants. The external changes in the amount of cheek augmentation was apparent.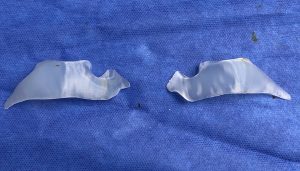 How much cheek augmentation effect any patient wants is matter of judgement of the patient's description and the surgeon's interpretation of them. In this case the patient had them for twenty years before deciding more augmentation was desired. This is from the effects of aging where the cheek soft tissues have developed some sag and, while the initial cheek augmentation was adequate, time and gravity necessitated the need for further support. While cheek implants of 9mm projection and 8cc of volume seems extreme and they would be if these were initially placed but time has created an accommodation effect and the 'need' for a large cheek augmentation to more effectively lift the midface tissues. 
Case Highlights:
1) Custom XL cheek implants are custom made and are a combination of the footprint and maximum projection of the implants.
2) How much cheek projection a patient can tolerate depends on their prior cheek implant history which establishes a basis for the desired aesthetic goals.
3) Cheek implants have a significant risk of asymmetry which can be decreased in a custom implant design by building in placement guides.  
Dr. Barry Eppley
World-Renowned Plastic Surgeon