Custom designed implants are the most powerful method of aesthetic augmentation of various facial features. There are many obvious benefits to a custom designed facial implants. But one of the presumed benefits, although not an accurate one, is that one engineer a specific look or type of facial change. While specific shapes and thickness can be made to any patient's implant design there is no way to know for certain what the external facial change may be.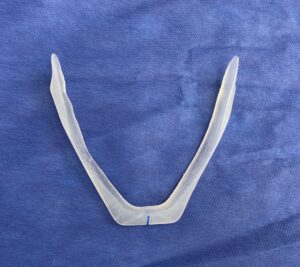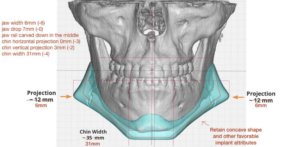 As a result it is sometimes necessary to make changes during the surgery to the implant if an adverse aesthetic effect is seen. This, of course, has to be reductive not augmentative ones. There is also the situation where a patient has an indwelling implant and decides later than some changes are needed. It is possible and is commonly done to make such changes by modifying the existing implant rather than making a new custom designed implant.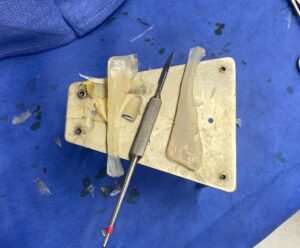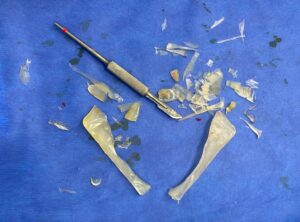 These intraoperative implant modificaions are done by hand using large scalpel blades. It is almost always necessary for the implant to be explanted to do so. Such changes, small or large, can only be done on silicone implants not Medpor or PEEK implants which are too rigid for any significant hand modifications.
Hand carving silicone implants have the consistency of working with a bar of soap. (which would actually be good practice in learning this technical skill) Larger #10 scalpel blades work best and long strokes of the blade woking away from one's body produces the smoothest change. Getting smooth feathered edges is one of the keys in doing the reductions.
Depending upon the type of custom implant changes it is often more efficient, and certainly more economical, to make such reductive changes by intraoperative adjustments. Obviously of the changes are augmentative and involve most of the implant some patients may need to have a ne custom implant designed.    
Dr. Barry Eppley
World-Renowned Plastic Surgeon