There are numerous trends in plastic surgery that are on the rise but one in particular is extremely disturbing. The increasing number of injuries and horrific outcomes from so-called 'illegal plastic surgery'. This term is a bit offensive to real board-certified plastic surgeons because they are not at all behind these illegal activities. Rather the illegal refers to people masquerading as doctors performing cosmetic procedures…with no medical license or any formal plastic surgery training.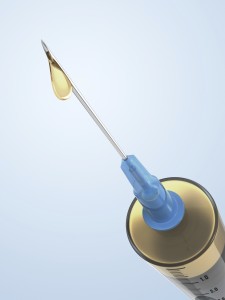 The rise of underground and barely legal cosmetic procedures was highlighted this past week with a Mississippi woman charged with murder after killing a woman from injecting a large quantity of a silicone substance into her buttocks. This resulted in blood clots to her lungs  and death by pulmonary embolism. How a person woke up in the morning, decided to her buttocks injected in a non-medical location by someone with no medical training and ended up dead baffles the imagination of rationale thought.
Over the past several years there are more and more stories, often not fatal but no less incredulous, of non-physicians doing injections of some sort in some of the most bizarre locations. And this is not just a trend in the U.S., it is being seen all over the world. The actual number of medical problems caused by illegal procedures is not known and certainly underreported because it lies well outside of organized medicine and state and federal laws.
What is the driving force behind such underground and illegal cosmetic procedures? Economics is the obvious answer as prospective patients look for bargains, an easy and cheap way to get that desired look. But economics alone is the tip of the iceberg. Every scam or con also requires a willing subject and in this case it is a very uninformed person. One of the common perceptions about cosmetic surgery, because it is not fixing a painful or dysfunctional medical condition, is that it is 'no big deal' and not real surgery. This perception is magnified when it comes to today's commonplace injectable aesthetic treatments.
Such illegal cosmetic procedures commonly include buttock injections with a variety of substances to many of the standard injectable neurotoxins and fillers. Liposuction is one of surgical procedures that has also reached illegal levels with inexpensive purchases and only a standard wall outlet to turn them on. Not even a medical license is required to purchase most of the basic equipment.
As injectable treatments have migrated from traditional medical offices to such places as hair salons and spas, their perception of being a medical procedure has diminished. For many, Botox and fillers is just a commodity now and getting it is no more significant than using the drive through at Starbucks. For the most uneducated and eager, it is easy to see how buttock injections performed in a home or hotel room doesn't seem that 'risky'…if the price is right.
The basic principles of safe and effective cosmetic procedures is the same as it has always been. First, the procedure should be performed by a physician with an active medical license that is board-certified with very specific training in plastic or cosmetic surgery. This would be evident by such certificates on the walls or on their websites. It would also be reassuring that the physician has privileges at a local hospital, which also signifies credentialing of formal medical training. Second, the location in which the procedure is being performed should be a medical environment that is both clean and uses sterile supplies. Third, the fee should be appropriate for the procedure. Very inexpensive fees for services could well mean that shortcuts are being taken…ultimately at the expense of your safety.
As the old motto goes and still valid today…you do get what you pay for. The difference is that in illegal cosmetic procedures you may also be buying ineffective outcomes, wound problems, a worsened aesthetic condition and major medical problems.
Dr. Barry Eppley
Indianapolis, Indiana