Buttock augmentation is most commonly done using fat injections. Known by the term, Brazilian Butt Lift or BBL for short, large volume fat injections can be done to increase buttock size over a broad surface area. While limited by how much fat the patient has to harvest and how much of that injected fat will survive the transplantation process, buttock augmentation by fat injection is usually more successful than not.
When fat injections is not an option for buttock augmentation due to inadequate fat stores or a prior fat injection procedure that has not been successful, buttock implants are the only other buttock augmentation option. Buttock implants offer an assured permanent size increase through the dimensions and volume of the non-resorbable solid implant material.
Buttock implants come in a variety of volume sizes. They can be as low in volume as 250cc up to as high as 700ccs amongst the two U.S. manufacturers. As a general rule, implants under 400ccs can be placed in an intramuscular location but bigger buttock implants have to be placed in a subfascial tissue plane.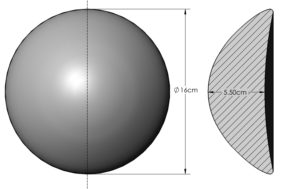 While this range of buttock implant sizes can fulfill most buttock augmentation needs, they are not adequate for every patient's anatomy and size goals. Between the base diameter (width of the implant) and the desired volume, the use of custom buttock implant designs may be needed. With the computer design process, implant dimensions can be tailored to any individual patient needs. Rather than being locked into what is available off-the-shelf, the base diameter and the projection of the implant can be designed from which the final volume can then be calculated.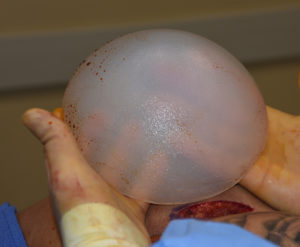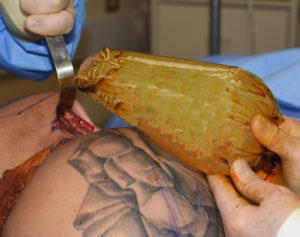 Most custom buttock implants are larger but the incision needed to insert them remains the same. (7cm intergluteal incisional length) For this reason using a funnel insertion device is important to prevent tearing the low durometer solid silicone gel material whose diameter often exceeds the incisional opening by a factor of 2X.
Dr. Barry Eppley
Indianapolis, Indiana