Sunday, March 19th, 2017
Fat grafting as a method of both soft tissue reconstruction and aesthetic augmentation has taken on a dominant role in plastic surgery the past decade. Between the wide availability of donor tissue, its relatively easy harvest and subsequent injectability, it is no wonder that autologous fat transplantation has become so popular. But despite its many favorable features, the predictability of the procedure remains…unpredictable. It is felt that what may have the greatest impact on how well fat survives the injection process is how it has been prepared.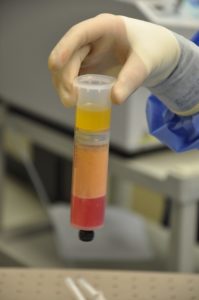 In the March issue of the journal Plastic and Reconstructive Surgery a paper was published on this topic entitled 'A Comprehensive In Vitro Comparison of Preparation Techniques for Fat Grafting'. The authors harvested fat from the lower stomach region in 14 patients and processed the fat by decantation, centrifugation and membrane tissue filtration. The resultant preparations were examined by electron microscopy and cell viability studies. The number of stem cells present and their character was assessed by cell surface markers and whether they could differentiate into adipose cells.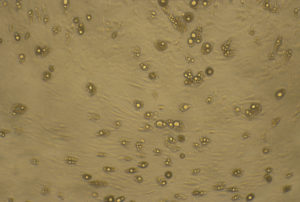 Their results showed that neither preparation method caused significant cell damage nor were measurable differences seen in overall cell viability. Neither method of preparation showed a significantly higher number of adipocyte-derived stem cells. The maximal amount of adipocyte concentration by water removal was achieved by membrane-based tissue filtration. In conclusion, while the properties of liposuction-aspirated fat were influenced by the processing method they were not significantly different. Centrifugation and membrane-based filtration are preferred when possible when access to such devices exist.
This is just one of many laboratory studies that have looked at how the preparation process influences the eventual fat injectate. Despite many proponents as well as manufacturer claims of the superiority of one processing method over another, in vitro and clinical evidence has provided no conclusive proof of one best method. This paper continues to show that some processing method is better than none. Given the many variables in the fat grafting process it may also be that the preparation method is not the critical element, or at least as important as we think, in improving fat injection survival.
Dr. Barry Eppley
Indianapolis, Indiana